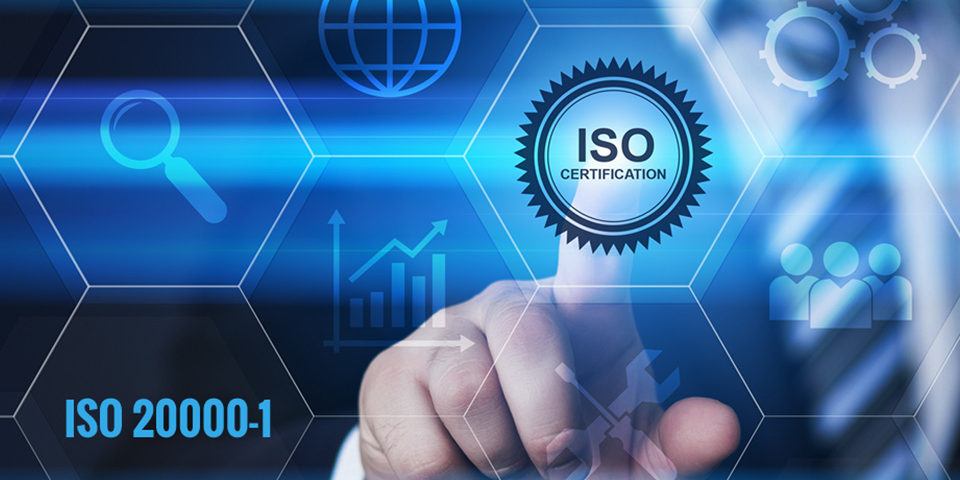 What is the Certification Process to Implement the ISO Standard 20000?
Author: TEAM AGILE
What is ISO 20000?
ISO 20000 standard is the first worldwide standard specifically aimed at IT Service Management (ITSM). This standard provides a ground for effective delivery of services to the business and its customers, and also set instructions based on which an organization can be assessed for effective service management, for developing and delivering high quality technology services.
Benefit of ISO 20000 –
The ISO 20000 certificate is proof that your organization has demonstrated its ability to:
Offers competitive differentiation by demonstrating reliability and high quality of service;

It gives access to key markets, as many organizations in the public sector mandate that their service providers demonstrate compliance with ISO 20000;

Enforces a measurable level of effectiveness and a culture of continual improvement by enabling service providers to monitor, measure and review their service management processes and services;

It helps leverage ITIL practices to optimize resources and processes.

Roles, responsibilities, and ownership of all processes remove bottlenecks and ambiguities in service management domain and helps to overcome natural barriers between organizational units.

Management is involved in the process from the beginning, and the feedback they receive regularly enables a better quality of tactical and strategic decisions and greatly enhances communication within the organization.
How to Implement ISO 20000:
Gap Assessment:

Determine scope of SM

Determine Objectives and Requirements including Service Catalogue

Framework Development:

Detail framework of Management Roles and responsibilities including senior

Define process owners and management of suppliers.

Define Interface between SM processes and the activities to be executed

Implementation Support

Management of quality of service, auditing and improvement.

Verify implementation of Service management plans and objectives including

Allocation of funds and budgets

Allocation of roles and responsibilities

Implementing policies, plans, procedures and definitions for each process and set of processes

.

Certification and Audit Support
o Close the gaps identified during the initial ISO 20000 assessment.
o Conduct the ISO 20000 certification audit
o Completeness of compliance requirements and to verify if there are pending loopholes in the management system
Agile Group consulting services to implement and comply with two well-known IT Service Management implementation platforms - ITIL and ISO 20000.